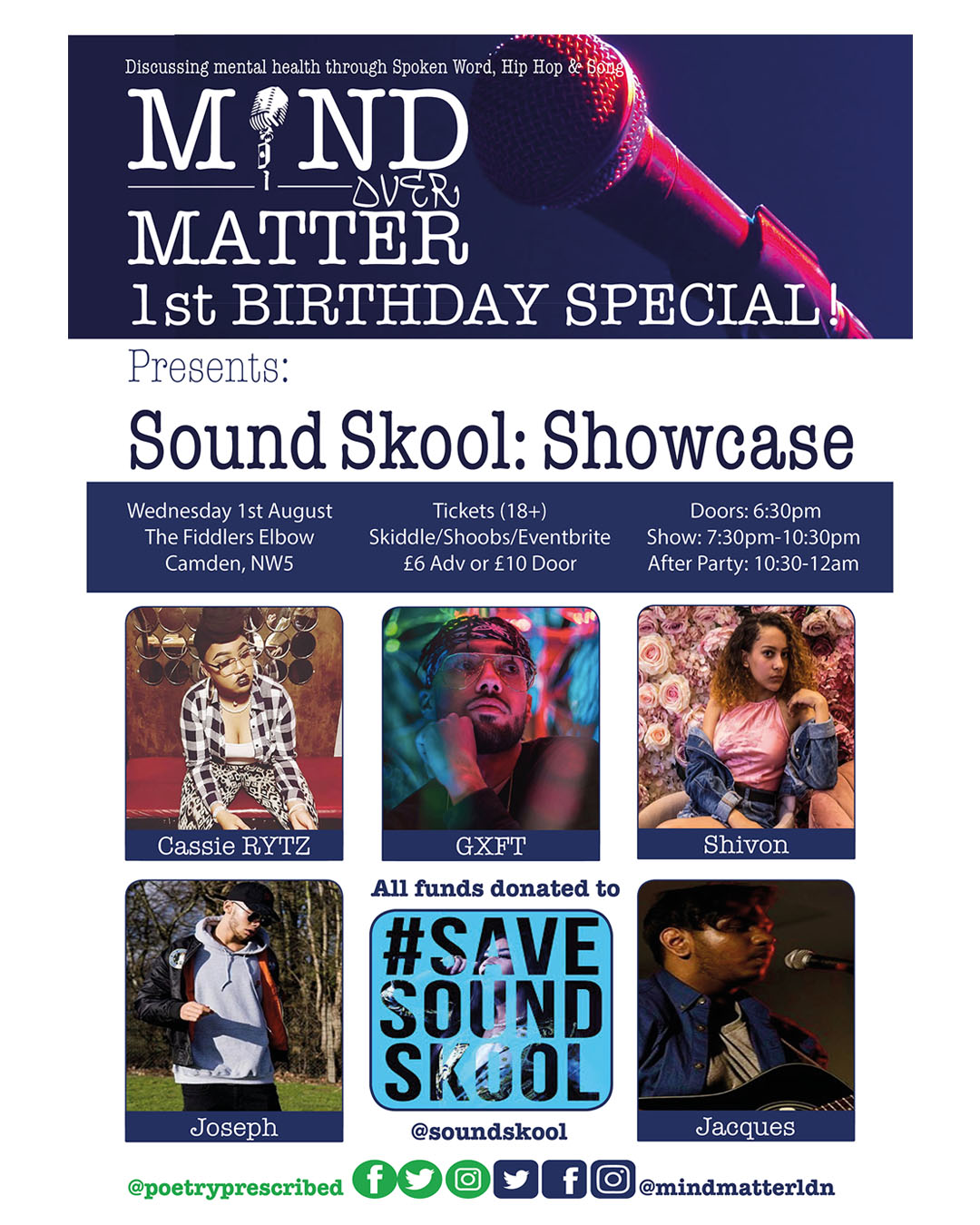 This Wednesday 1st August, SoundSkool students will be performing at Mind Over Matter's 1st birthday party. Taking place at The Fiddlers Elbow in Camden, the evening will bring together acts of all disciplines to perform together under one roof.
Mind Over Matter is an independent project, aiming to break the stigma around mental health issues by discussing them through poetry, hip hop, and other forms of music. In order to support SoundSkool's current search for a new home, all proceeds from the evening will be going towards the ongoing #SaveSoundSkool campaign.
Our set is between 8:45pm and 9:15pm on the day – come and show some support!
Tickets are available here.