EASTER HOLIDAYS
SoundSkool will be 'closed' for the Easter Holidays between Thursday 2nd April, and Monday 20th April. You will not be receiving the daily calls from your tutor during this time.

If you have an urgent query, and need to speak to someone from the SoundSkool team, you can either call the course phone [07539 538850] and/or email smt@soundskool.co.uk. They will be available between 10am & 4pm, Monday to Thursdays.
Charanga Launch – exciting times! We are proud to launch access to the Charanga service for our current students today. SoundSkool students are getting free access to the service for the next three months, so please use it wisely! A massive thank you to Max Wheeler, who organised this for us 🙂
Through Charanga, you will have access to hours upon hours worth of music production and performance content, which you can work on remotely from any standard PC/Mac. There are lots of interesting tasks on there to keep you occupied, so get involved!

Tom will be sending you your logins via email today, so that you can access this over the holidays. Your tutors will also be setting you specific tasks.

Remember to thank Max and Charanga by uploading the music you've made on there to social media – (https://twitter.com/vipstudiotweets)

About Charanga:Charanga offer award-winning music education technology, digital music programmes, partnerships and quality-assured training for teachers.A world-leading music teaching and learning platformA model curriculum and vast library of resources, songs, instrumental courses and creative appsSupport for assessment, special needs education, online and personalised learning, and moreUsed by over 35,000 teachers in 62 countries
Easter competition:
We are also pleased to announce that we will be running a music competition over the Easter period for you to get involved in. Full details below:

We are calling out for all our students to submit a 1 minute music clip of your choice. It can be a beat you have produced, a rap you have filmed, a song you have written, or an original piece on an instrument. This can be either a video or a clip of the sound.

The deadline for this is Friday 17th April 2020.

For those that don't have music production software at home, this is the perfect opportunity to try the DAW built into Charanga *wink*.

Your tutors will be judging these, and the winner will receive a £20 Amazon voucher to use.

To submit: please DM your entry to @soundskool on Instagram. If you don't have Insta, please send it in to simon.gordon@soundskool.co.uk with the subject line reading 'competition'.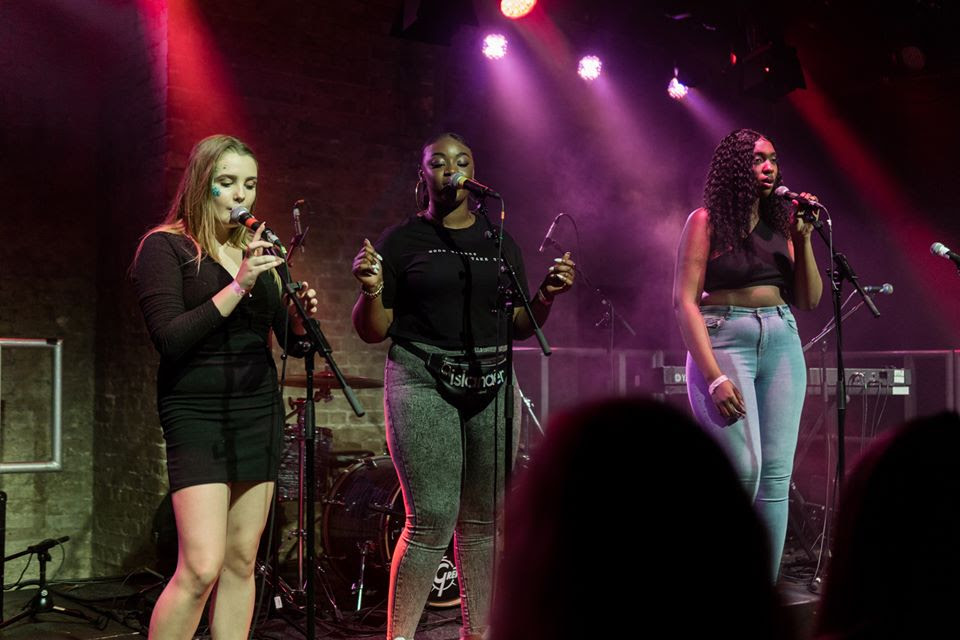 Vocal sessions with Lisa:

Virtual vocal lessons are starting this week with our singing teacher Lisa. Any of you who have not yet been in touch with her to book, please email the following to show your interest:

lisa.panther@soundskool.co.uk
Please see the important 'Online Safeguarding' advice from Camille, to make sure you are staying safe on the internet:

– More young people will be on social media platforms – Instagram / Snapchat / Houseparty etc, please do NOT start accepting new friends out of boredom

– Be conscious that boredom, banter and bullying is a source of entertainment for some people – do NOT get suckered into this stuff

– Be confident to come out of chat rooms and conversations – You don't have to stay to 'save face!'

– Don't start believing more Fake News or conspiracy theories – We are all being flooded with too much information. Take a break from it OR do proper research.

– Be conscious of what you are watching and engaging in – Stay away from negative/explicit content on the internet, as this can affect your mood.

– Don't be suckered into sending money or getting free money or free stuff as there's usually a catch.

– Be careful of who you are sharing personal information/ photos with.

– Please take breaks from your phones and devices – Too much isn't good for your head space and mental well being.

– Any concerns – NOW, more than ever – Speak to your parents / carers / your tutor / a responsible adult – or contact camille.curtis@wac.co.uk
Please stay safe…. Here is the latest information from the NHS